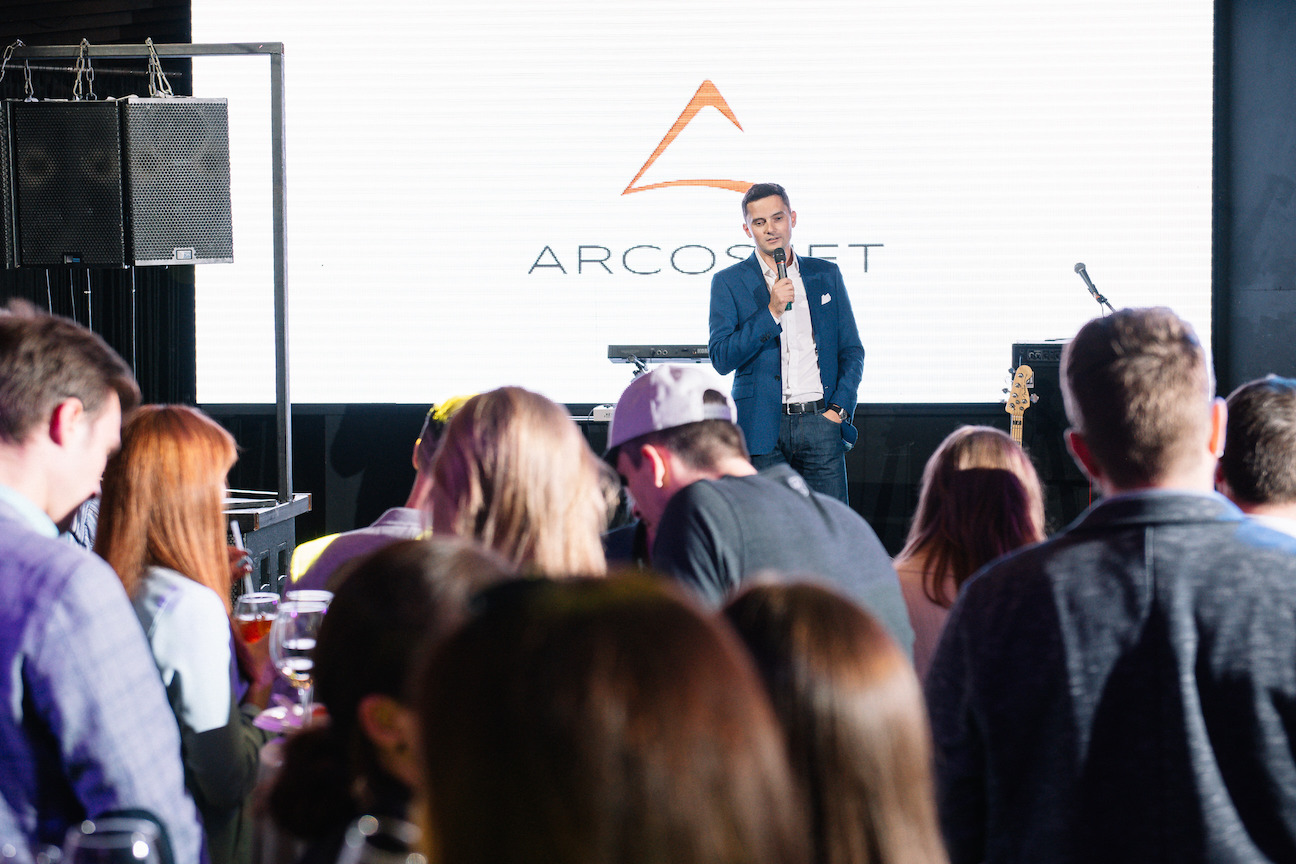 news
Epic Night by ArcosJet has reached new hights!
This year's Epic Night by ArcosJet party has surpassed the boldest expectations! The venue at Shakti Terrace on Bolotnaya naberezhnaya welcomed more than 430 guests not only from Russia, but some traveled from CIS and Europe specifically to be a part of the most ambitious business aviation party in Russia! One of the most special moments of the night was a special address from "the President of Russian Federation" impersonated by Dmitry Grachev from Comedy Club, Dima's jokes generated much laughter and applause from the audience. As "the president" jokingly noted he doesn't miss a single gathering on Bolotnaya if the crowd is pushing over 20 people.
The party also featured an amazing cover band Brilliant Band that lived up to its name and from the start warmed up the guests.
At the beginning of the party Mikhail Alenkin, Managing Director at ArcosJet, said that the party should be unforgettable, well, judging by the number of people and the posts on social media, the party proved to be a success.
The sponsors of the party this year were Bombardier, RusJet, JetFlite, Aim of Emperor, BySky, SkyPro, Nesterov Aviation, Trinity.Media partners – Bizavnews, Aviapages, ATO.
We promise to keep providing vivid emotions and exciting memories at the following ArcosJet parties.
When referring to Epic Night by ArcosJet our guest say that this is the place to have fun at and at the same time meet colleagues from business aviation, whereas some feel that after the party there is no need to attend EBACE as all important meeting have been held.
Until next time!