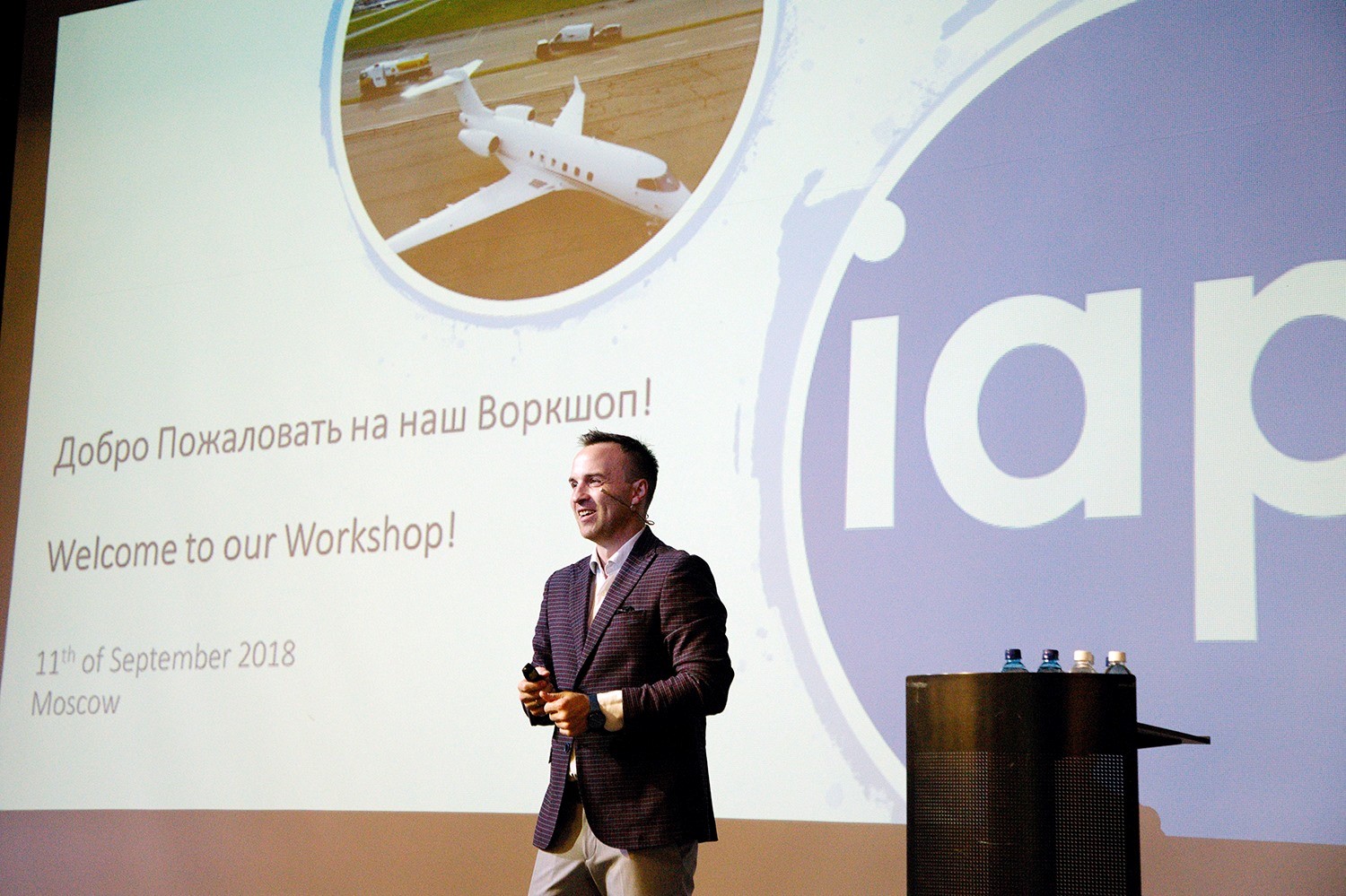 news
The usual meeting point
This year's Aviapages workshop again took place ahead of RUBAE business aviation exhibition on September, 11.
It's been evolving for the past two years and has become more informative and fun – it's always a great opportunity to get together with colleagues and share all sorts of news.
The organisers took into consideration every single comment received from sponsors and guests at previous events and seriously improved the agenda.
All the changes made to the programme turned out to be a success, particularly participants of two panel discussions, regarding charter flights and sales&acquisitions of business jets, covered such pressing issues in their speeches that the audience had to join in.
A very honest discussion among the main charter brokers generated many different emotions and led to talking about the most important problems and solutions.
One of which happened to be a dispute with Avinode, its members were among the guests and were asked to come on stage and comment on the situation. That was an unexpected turn of events for everyone present!
One of the main participants of the second panel discussion dedicated to business jets sales&acquisitions was Mikhail Alenkin, Managing partner at ArcosJet. He was the first one to start answering questions posed by the moderator. His extensive experience in the field and solid knowledge of business aviation gave Mikhail freedom to share his observations and highlighted specific examples.
Participants raised some important issues in the field of aircraft sales, like the impact of the sanctions, competition between small broker firms with giant companies and even touch on the development of supersonic jet. The discussion turned out to be exciting and diverse.
The official part of the evening was concluded by a lottery and a drinks reception, where all the guests continued socializing, anticipating the key business aviation exhibition in Russia.