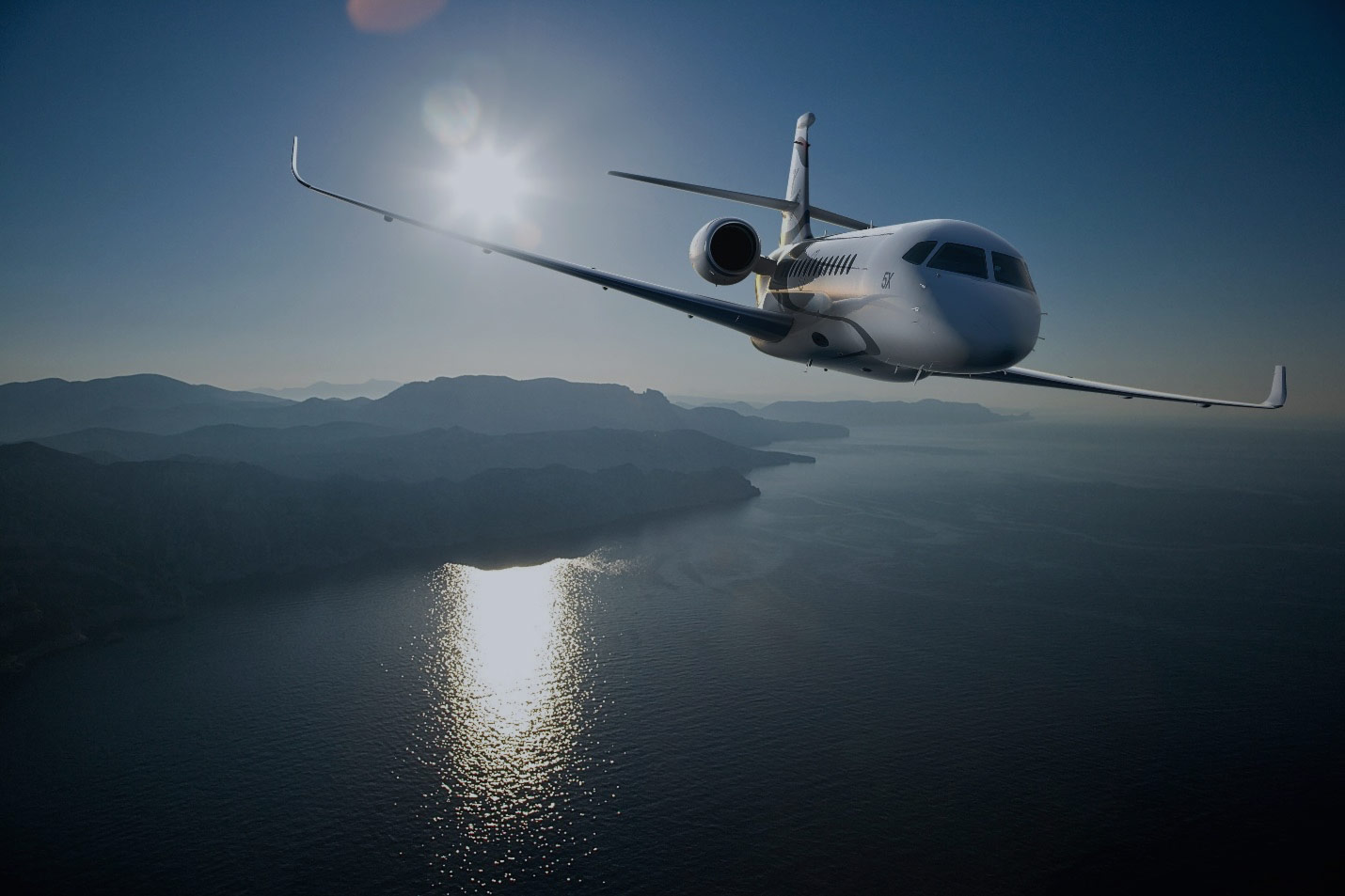 Blog
Dassault Falcon 5X
What used to be known as the SMS (super-midsize) newcomer in the Falcon lineup became one of the biggest surprises when it was finally announced. It turned out way bigger than super-midsize, treading the territory of ultra-long-range jets. An all-new fuselage (the 5X cabin will be taller than that of the G650), two new engines instead of the traditional three for Falcons, fly-by-wire like on the 7X, and a new approach to interior design will combine to pose a serious threat to competitors. In fact, the 5X may even "cannibalise" its own siblings: the 900LX and 7X.
Key Features
With a similar price tag to the 900LX, the new plane will be better all-round, possibly leaving behind the competing Global 5000 that it is aimed squarely at. The advanced aerodynamics, light structure, complex wing mechanisation, and ultra-modern equipment will make the Falcon 5X lighter and more efficient than the competition. This will come without the usual offset of most other Falcons, which tend to have smaller cabins. This 5200 nm / 9630 km airplane will be able to connect most cities today's ultra-long-range aircraft do, while offering a much bigger cabin than the Falcon 7X or Gulfstream G550.
Cockpit
It looks like the Falcon 5X will become yet another masterpiece, combining innovation, functionality, and ergonomics. The third-generation EASy cockpit will feature all the systems one would expect of this aircraft, such as the enhanced and synthetic vision systems with HUD projection, but will also take a step forward from the current EASy II. Dassault promises faster engine launch and shut down times, faster checklists, and overall better time from the moment you step into the plane to the moment you fly.
Cabin
There is a "skylight" in the galley – an industry first. The window will make the entry area more welcoming, light up the galley during flight, and will of course allow passengers to view the stars at night.
The design and ergonomics of the cabin take into account the importance of personal devices: finally here is a business jet with pockets and shelves for all the smartphones and tablet PCs we carry. Most cabin functions such as climate, window blinds, entertainment can be controlled using an app on your phone. Signs that light up right within the veneer and disappear when they are not needed are another novel feature. Dassault are promising even better soundproofing than on the 7X. Put all this together, and the Falcon 5X may well become the next benchmark for business jet interiors. The first aircraft was rolled out in June 2015, however, there have been some delays with the engine that may postpone first deliveries until 2020.