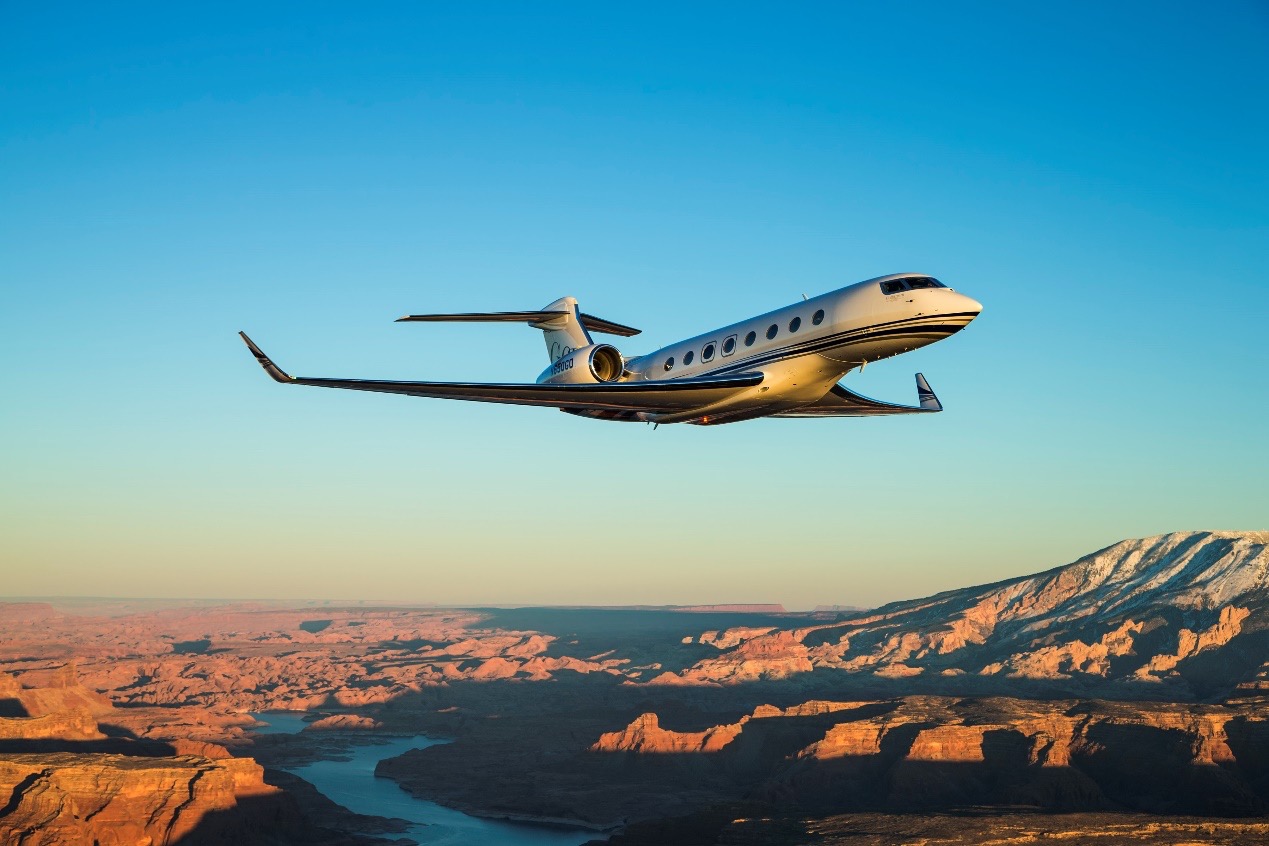 Blog
Gulfstream G650
This ultra-long-range aircraft became the first successful "next-gen" business jet and the first Gulfstream to use fly-by-wire instead of traditional flight controls. Designed from scratch, the G650 has a new fuselage resulting in a taller and wider cabin. When first deliveries started, it became apparent that the manufacturer achieved its highly ambitious goal of bringing to market the new leader among traditional business jets: best flight range and speed, biggest cabin, cutting-edge technology. Even the windows are the biggest ever on a plane while cabin pressure at altitude is best in class. It's worth mentioning that despite a certain trend toward using composite materials, the G650 is of metal construction with limited use of composites.
Cockpit
The fly-by-wire system acts as an interpreter between the pilot and airplane. As opposed to traditional controls, where the pilot affects the control surfaces directly, here the system itself determines what surfaces should act and how to achieve the intended result. This increases flight safety, reduces pilot workload and makes the flight more smooth even in turbulence. Compared to some other fly-by-wire aircraft (such as the pioneering Falcon 7X) the pilots use traditional yokes as opposed to side sticks. The PlaneView II avionics suite features a number of advanced systems such as enhanced and synthetic vision and a head-up display to increase flight safety in all visibility and weather conditions.
Cabin
The G650 was the trendsetter in using personal mobile devices to control the cabin. A neat intuitive app allows you to adjust your seat, open and close blinds, turn music on and off, and a number of other things. Today this sort of functionality has become the industry standard, but the G650 started it and remains in the lead.
The cabin is the tallest and widest among traditional business jets, while the oval windows are even bigger than on the G550 (28 in/71 cm wide!) offering amazing views and contributing to a unique atmosphere on board. Even the well-equipped galley has its own window. The quality is top-notch, as Gulfstream make all cabins in-house and don't sell green aircraft. This means it can control the quality of the outfitting and materials throughout the completions process.
Popularity
Despite being one of the most expensive business jets, the G650 has become an immediate bestseller and tops most aircraft (even significantly more accessible ones) in number of deliveries. The down side is a waiting list spanning almost three years, which makes pre-owned low time aircraft a very good option. The 7000 nm (13 000 km) range G650ER version was certified in October 2014.